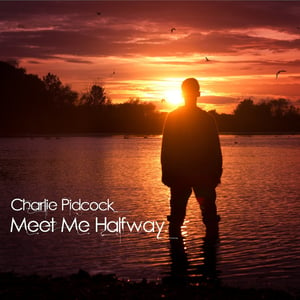 £

3.00
Physical copy of the Meet Me Halfway EP by Charlie Pidcock, Released 14th December 2011.
Includes CD, Album art and Track Listing/credits all in a plastic wallet.
Track Listing
1. A Simple Love song
2 Boxes
3 Lucky Guy
4 The Distance
NOTE: if there is not option to ship to your country then message me @charliepidcock on twitter and I will make an option for you. - Charlie
Review - Posted on US iTunes Store
"Hearing Charlie's album "Meet Me Halfway" for the first time was comparable to the first time I heard Tom Milsom's music. Which is saying a lot since Tom is a musical genius & god to many! Charlie has created a beautiful album with compositions ranging from soft and simple to complicated and uplifting. His songs are memorable, with heartfelt lyrics that ring with emotion, bringing tears to my eyes (A Simple Love Song) and others just made me smile till my face hurt (Lucky Guy)! This is one of the few albums I put on repeat and is a wonderful gift to the music world. Thank you Charlie for sharing your talents and making our days a little brighter :)
* If you've read this far, buy the album already ;D"